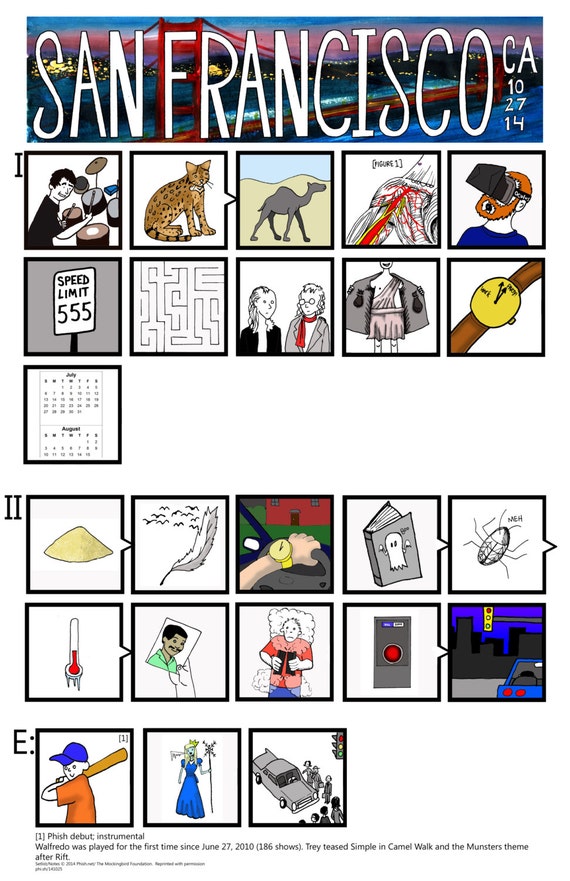 Set 1: Walfredo, Ocelot > Camel Walk, Axilla, Rift, 555, Maze, Brian and Robert, Stash, Party Time, 46 Days
Set 2: Sand > Birds of a Feather, Waiting All Night, Ghost > Bug > Seven Below > I Didn't Know, Chalk Dust Torture, Also Sprach Zarathustra > Slave to the Traffic Light
Encore: Take Me Out to the Ballgame[1], Winterqueen, A Day in the Life
[1] Phish debut; instrumental.
Notes: Walfredo was played for the first time since June 27, 2010 (186 shows). Trey teased Simple in Camel Walk and the Munsters theme after Rift. Take Me Out to the Ballgame was a Phish debut, and was played as an instrumental.
setlist courtesy of Phish.net © 1990-2014 The Mockingbird Foundation, Inc.