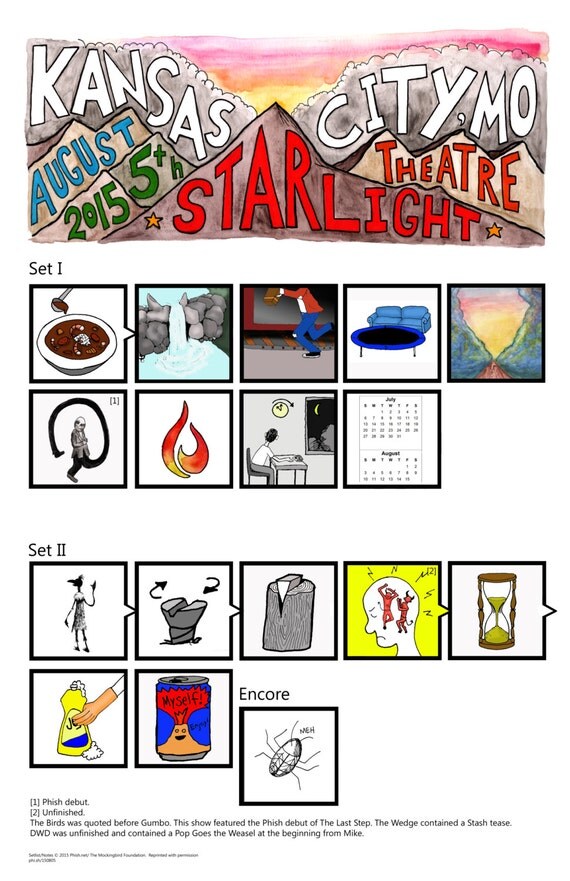 Set 1: Gumbo > Kill Devil Falls, Back on the Train, Bouncing Around the Room,Divided Sky, The Last Step[1], Blaze On, Waiting All Night, 46 Days
Set 2: Gotta Jibboo > Twist > The Wedge, Down with Disease[2] > Sand > Joy, You Enjoy Myself
Encore: Bug
[1] Phish debut.
[2] Unfinished.
Teases:
· Stash tease in The Wedge
· Pop Goes the Weasel tease in Down with Disease
· The Birds quote
Notes: The Birds was quoted before Gumbo. This show featured the Phish debut of The Last Step. The Wedge contained a Stash tease. DWD was unfinished and contained a Pop Goes the Weasel at the beginning from Mike.