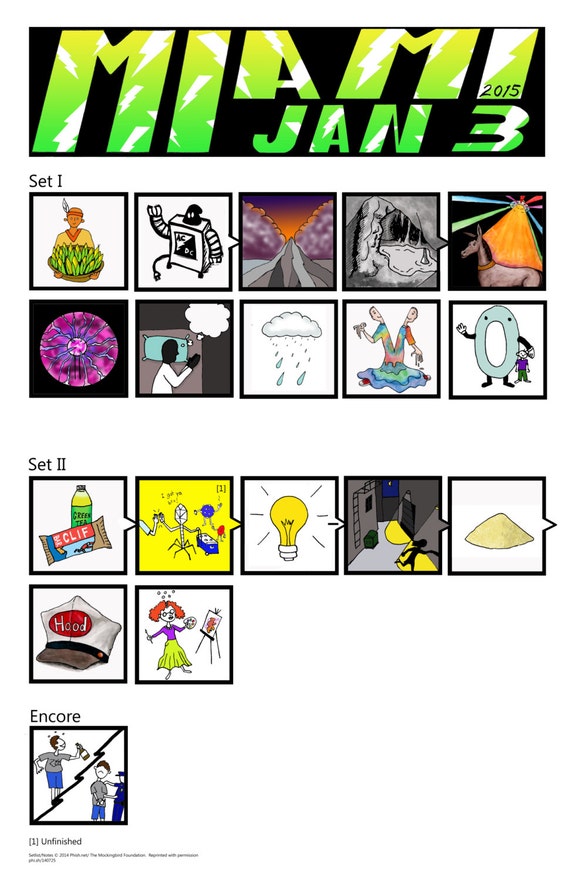 Set 1: Maze, AC/DC Bag > Divided Sky, Cavern > Scent of a Mule, Plasma, Devotion To a Dream,Water in the Sky, Split Open and Melt, Character Zero
Set 2: Stealing Time From the Faulty Plan > Down with Disease[1] > Light -> Sneakin' Sally Through the Alley > Sand > Harry Hood > Suzy Greenberg
Encore: Good Times Bad Times
[1] Unfinished.
Notes:  Mule included a Smoke on the Water tease by Trey. DWD was unfinished. Hood included a Happy Birthday tease by Trey. The Birds was quoted in Suzy.
Setlist/Notes © 1990-2015 The Mockingbird Foundation, Inc.
Well, its just a matter of waiting for Summer Tour!  I'll be working on watercolor illustrations of songs, as well as occasional setlists requested by people.